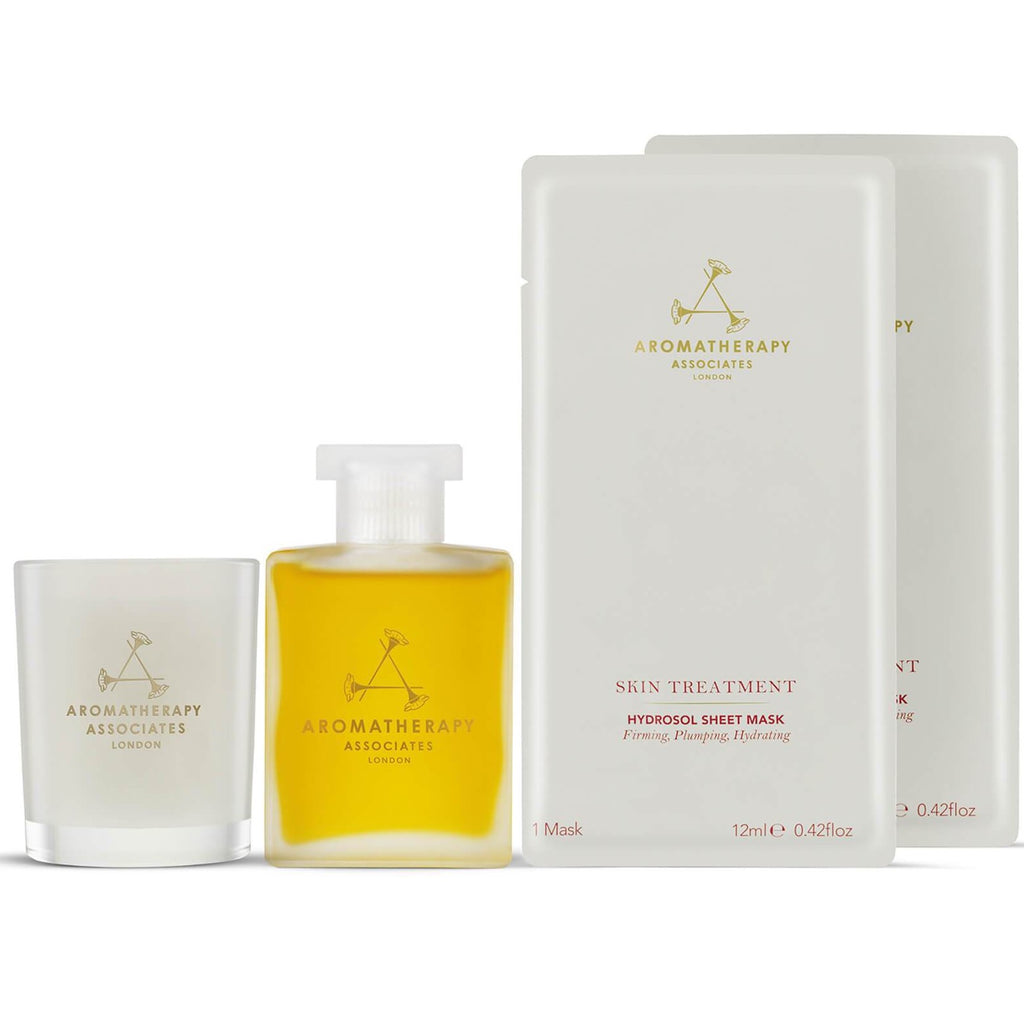 Aromatherapy Associates Moment of Indulgence Set (Worth £92.00)
For those who deserve a self-care reset or need reminding to take a moment for themselves. Sink into the uplifting powers of our decadently warm Rose blend in a full size bottle of 100% natural, therapeutic Bath and Shower Oil. Complete your moment of indulgence with a Relax candle and the powerfully rejuvenating actives of our 100% pure Frankincense Hydrosol Sheet Masks. Prepare for the ultimate mind, skin and body reset.
The Set Contains:
Rose Bath and Shower Oil 55ml
Discover Rose Bath and Shower Oil, part of our Rose Reimagined collection. The ultimate in luxurious self-care.
Warm Damask Rose, known to be a natural anti-depressant, is combined with pure essential oils of Geranium and Palmarosa, working together to create a powerfully therapeutic blend that uplifts your spirits and enriches your skin.
2x Hydrosol Sheet Mask
Our innovative Hydrosol Sheet Mask delivers a deeply penetrating, intensive hit of skin rejuvenators. The non-slip, biodegradable sheets elevate a skincare ritual to therapist treatment. Infused with our hand-blended essential oils and powerful plumping actives of 100% pure distillate Frankincense Hydrosol and Turmeric oil to tighten and diminish fine lines, each sheet also delivers a boost of Hyaluronic Acid and texture refining Turmeric. Emerge to revived and radiant skin.
Relax Candle Votive 70g