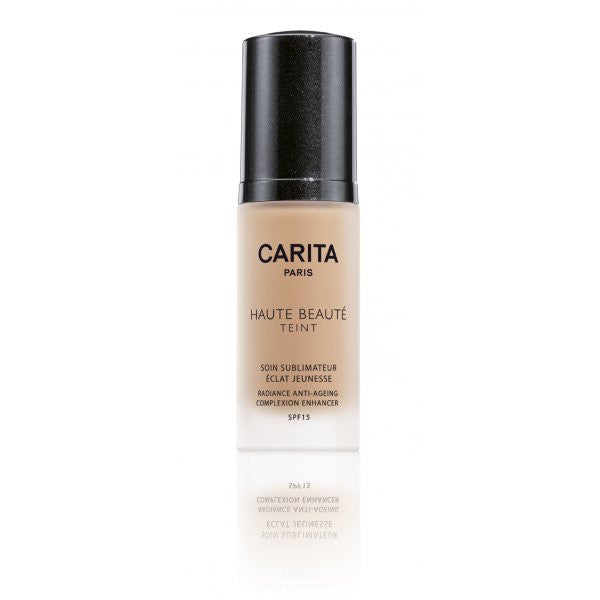 Carita Radiance Anti-Ageing Complexion Enhancer - Beige Ocre SPF15 30ml
The final step in the Carita treatment, and an essential part of your daily routine for truly radiant skin.  This foundation offers not only excellent coverage but its active ingredients refine the skin, tighten the pores, as well as smoothing wrinkles, blemishes and firming of the skin.  At the heart of the formula the oxygen complex comes together with micro-proteins with anti-ageing radical properties to help protect skin cells from external attacks (pollution, smoke, heavy metals) and promote their oxygenation, allowing the skin to breathe all day long.
Directions for use:
Use daily after cleansing, toning and your prescribed skincare products for beautiful skin.
AVAILABLE IN 4 SHADES :- beige ocre, beige, beige rose and beige ambre.