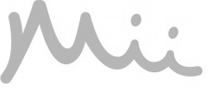 Kissed By Mii Delicately Light Tanning Mousse 150ml
This velvety, light and airy mousse is an ideal product for first timers as it will create a flawless, streak free tan in only 6-8 hours. Tined for easy, confident application and also comes with a fresh marine scent.  The initial tint washes off, revealing your perfect tan beneath.
Directions for use:
Using the non-latex gloves provided, dispense some mousse into your hand and smooth over body, working in sections. Ensure that the product has been applied all over. Leave face, knees and feet until the end, sweeping lightly with remaining mousse. For hands, remove gloves, wash, moisturise and apply Effortlessly Easy Tanning mousse, blending towards wrist.