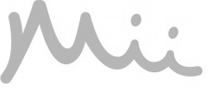 Kissed By Mii Tanning Mitts-1 per pack
Use this Kissed by Mii Tanning mitt to get a smooth, even application of your favourite tanning product. This tanning mitt will also protect your hands from stains and can be used again and again.
Directions for use:
Dispense you tanning product onto the Mitt and smooth over body, working in sections. Ensure that the product has been applied all over. Leave face, knees and feet until the end, sweeping lightly with remaining product. For hands, remove mitt, wash, moisturise and apply product, blending up towards wrist.