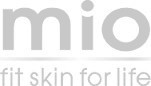 Mio Your Fit Skin Kit
This has your 3 skin firming heroes that every girl needs! These three products will keep your skin smooth, supple, nourished and energised.
Includes:
Boob Tube +- amazing firming bust cream. Keeps delicate skin toned, bright and crinkle free plus gives super sag protection.
Directions of Use: Apply Once daily from neck to below boobs to keep the skin on your chest firm and supple.
The Activist- this firming active body oil seals in vital moisture for strong supple skin.
Directions of Use: Apply daily to shower damp skin to seal in the extra moisture. A little goes a long way, massage in upward motions towards the heart.
Workout Wonder- this is a great energy shot for your muscles perfect before or after exercise to release tension.
Directions of Use: Massage 1 to two pumps in to tired legs, achy back neck or shoulders or perfect to rub on just before a worko