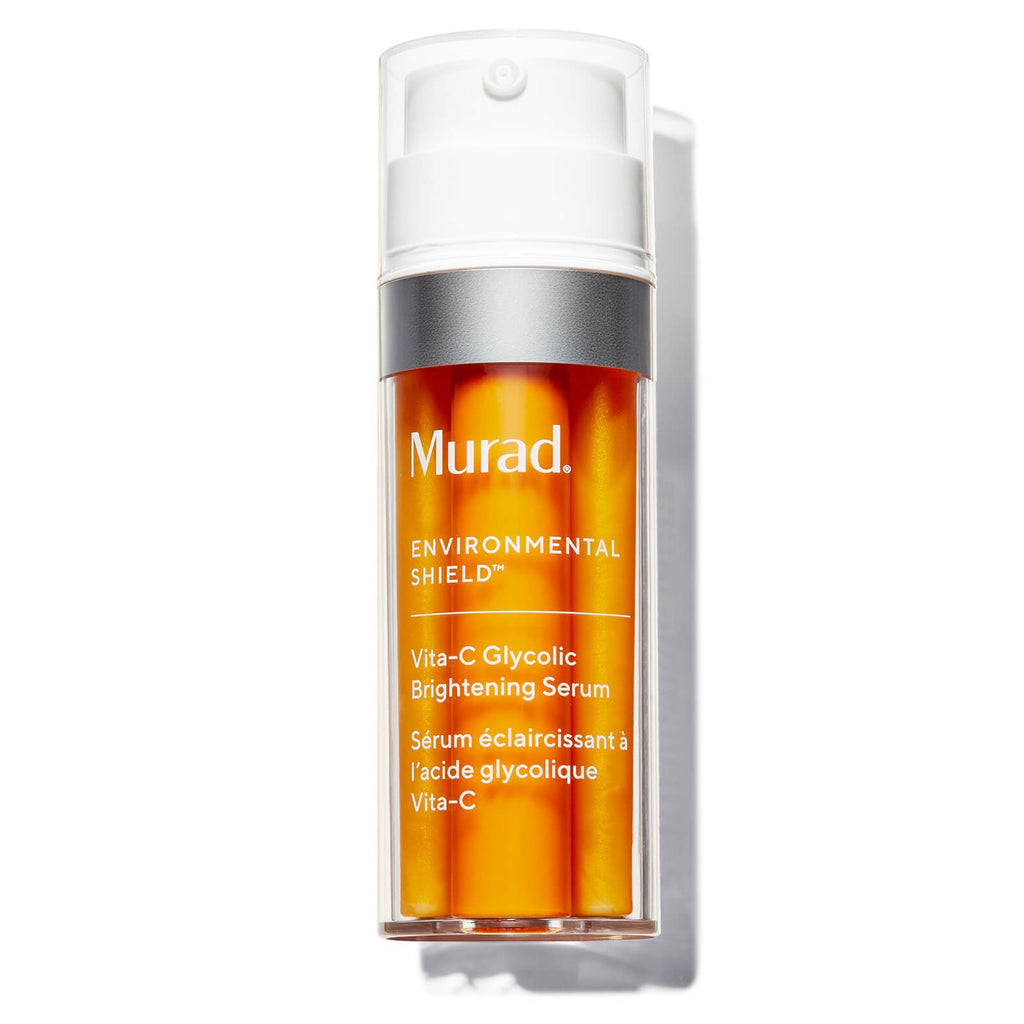 Murad Vita-C Glycolic Brightening Serum 30ml
Combat age-accelerating aggressors with the Murad Vita-C Glycolic Brightening Serum. This facial serum is designed to fight the effects of oxidative stress, targeting areas of hyperpigmentation, dullness and uneven skin tone to promote a bright and balanced complexion.*
Suitable for all skin types and tones, the Murad serum is supercharged with a host of fortifying ingredients. Antioxidant-rich Vitamin C, renowned for its anti-ageing properties, helps boost and firm the skin while working to unify the appearance of sun spots, age spots and discolouration.
Glycolic Acid, an exfoliating agent, aids the absorption of the former ingredient; this powerhouse addition gently buffs away the top layer of dead skin cells to unearth glowing, healthy-looking skin waiting just beneath the surface.*
The expert formula is also crafted without fragrance or artificial colours. Lightweight yet effective, this balancing serum helps breathe new life into tired, lacklustre skin, encouraging a smooth, even and radiant complexion with persistent use.*
* Results after 1 week: Over 70% saw brighter, healthier skin.
* After 4 weeks: 83% saw brighter, more radiant skin. 86% saw healthier skin.